Online Management Training Courses
Want to be a better manager and a more effective communicator? Build your knowledge and skills by taking one or more of our new online training programs. These special e-learning courses are interactive and engaging. They have been specially designed by our expert facilitators to showcase the most important skills that managers need to be effective in their roles. You can learn how to be more confident and competent as a manager from the comfort of your home or office by connecting to the course from your personal computer or laptop.
Each interactive session includes instruction, case studies, exercises, examples and worksheets. Plus, your registration in each online training course lets you visit and return to the modules over the course of one year.  At the end of the course, you receive a Certificate of Completion to show your team and organization the course that you have studied.
"Investing in developing your communication skills, both in writing and in-person, can increase your value by at least 50%".                         
Warren Buffet
Essentials of Managing People
Learn how to be an Effective Manager through our Interactive Online Course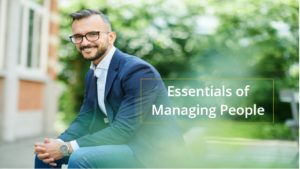 Study 6 Key Modules: 
Motivating & Inspiring
Delegating For Mutual Gain
Setting Effective Goals
Developmental Coaching
Giving Essential Feedback
Corrective Coaching
Price: $295.00
Add to cart
Professional Business Communications
Learn how to be an Effective Communicator through our Interactive Online Course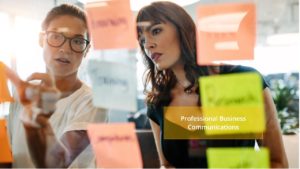 Explore 4 Key Modules: 
EQ – Total Life Intelligence
Mastering Your Mind
Working With Varied Behavior Styles
Powerful Communication Skills
Price: $295.00
Add to cart
Need Online Learning For Your Team?
Try our Online Learning Courses the next time your team needs to grow their professional skills.  Not enough time to plan an onsite or virtual learning event at your office?  Then get easy and affordable online learning your team can study at their own pace.  Team members can study one module at a time and return the next day or the next week to pick up where they left off.  These courses also include interactive worksheets which your team can download and apply at work.  Everyone who completes the course gets an automatic Certificate of Completion and can continue to use the course modules for a period of one year.
Want to get Online Learning for a Group of 15 or more people?
You can receive discounted pricing if you have a group of 15 or more personnel who would benefit from one of our courses.  Just click the link to visit our Online Learning Cart and order 15 or more registrations, to receive the automatic discount.  You will receive registration codes for all your attendees and can share access to the program via email or login credentials. It's easy to set up learning for your whole team!
Add Online Training to One of our Virtual Training Sessions
Boost your team's retention of important skills and knowledge by purchasing online modules for study after your virtual training is complete. These online courses dovetail nicely with the content that is taught in our onsite or virtual training sessions.  Your participants will improve their ability to understand and apply new skills with online access to key modules.  Ask us how to purchase online training that complements the courses that you and your team have already taken.  Call 1-800-501-1245 to talk to one of our team members.
Due to the digital nature of online training materials refunds are not offered.